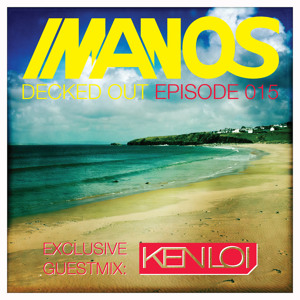 Our friend Imanos is back with another round of those block rockin' beats – the fifteenth episode of his continually awesome mix series, "Decked Out," this month featuring a guest mix from none other than Ken Loi.
If you've been following our site, then you're pretty familiar with both of these guys, and for good reason. Imanos has been on a tear with new remixes and Ken Loi has pumped out a slew of remixes, bootlegs and original tracks since the beginning of 2012. Both are must-follow artists as the year goes on – no question about that.
Check out the latest episode of "Decked Out" below, and good luck out there – we definitely need it after that long weekend!
One love,
The Haus Boys
Imanos – Decked Out #015 ft. Exclusive Ken Loi Guest Mix
01. Keane – Silenced By The Night (Alesso Remix) – Refune/Interscope
02. Jupiter Ace Feat. Geneva Lane – Glowing In The Dark – Big Vision
03. Moguai & Tommy Trash – In N Out (Tommy Trash Club Mix) – Mau5trap
04. Nilson & The 8th Note – Transformers – Flamingo
05. Spencer & Hill & Nadia Ali – Believe It (Ziggy Remix) – Strictly Rhythm
Ken Loi Guest Mix
01. Avicii vs Lenny Kravitz – Superlove – Big Beat
02. Meiko – Leave The Lights On (Morgan Page Remix) – Fantasy/Concord
03. Emilie Sande – Daddy (La Riots Remix) – Virgin
04. Miike Snow – The Wave (Thomas Gold Remix) – Axtone
05. Ken Loi ft. Zashanell – All It Takes – Musical Freedom
06. Michael Brun & Special Features vs Thomas Gold vs Gotye – Fire Somebody's Synergy (Ken Loi Bootup) – White